【侯鎮邦醫師】A New Milestone in Minimally Invasive Surgery: Da Vinci Robotic "Natural Orifice Assisted Nephrectomy"
Ms Chen, a 72 year old female from Taichung, presented to a medical clinic with the concern of recurrent bloody urine, lower back pain, and abdominal fullness. She was then referred to a medical center for further evaluation. After extensive workup and imaging studies, a 12 cm tumor was found in her right kidney. The tumor was diagnosed with renal cell carcinoma, a form of kidney cancer that can be cured with complete surgical excision if found early. Ms Chen was referred to Dr Chen-Pang Hou at Chang Gung Memorial Hospital in Linkou, a urologist specializing in Da Vinci robotic assisted surgery. After consultation and discussion, together, they decided on an operating method called "Da Vinci robotic natural orifice assisted nephrectomy". This method excises the kidney and tumor together using a robot via four small wounds in the abdomen, and removed through the vagina.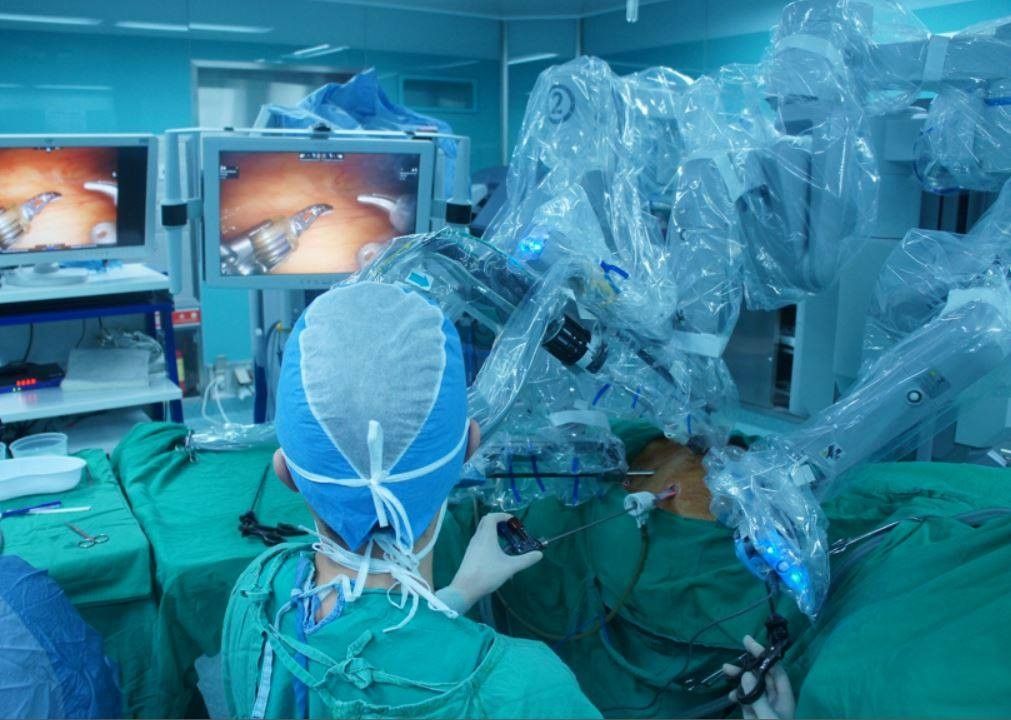 Ms Chen declared the surgery to be "Absolutely magical! The tumor and kidney was nearly 20cm in size, but there were merely a few tiny holes on my tummy!"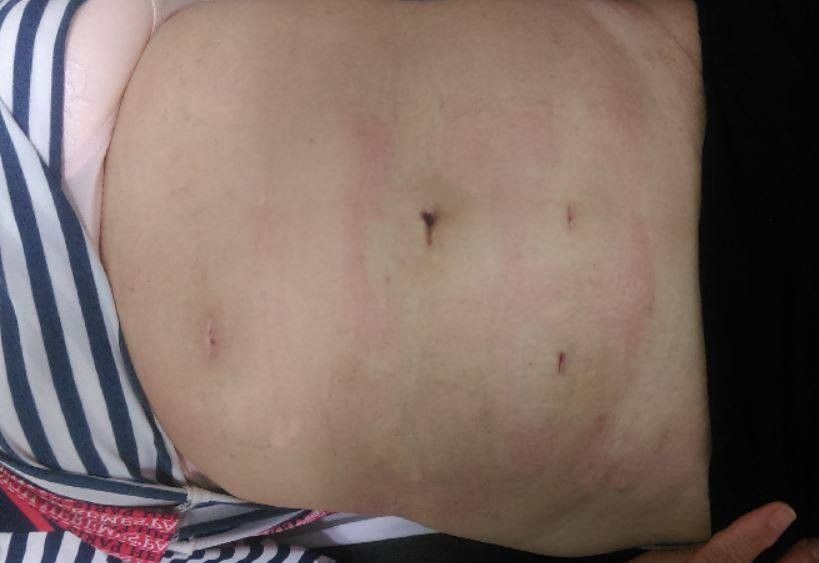 surgical wounds 1 week after surgery
Ms Chen admitted she was initially terrified of the surgery. Her own brother was diagnosed with the same cancer years ago, and underwent a traditional open surgery. Not only was the surgical wound large, he suffered extensive blood loss, and endured a slow and painful recovery. Her brother was bedridden for a week after his operation, and did not fully return to daily activities until 3 months later.
"I never expected to be able to eat breakfast the next morning. I was able to walk the next day with only mild pain, and I absolutely could not believe it when the doctor told me I could go home two days after the surgery!"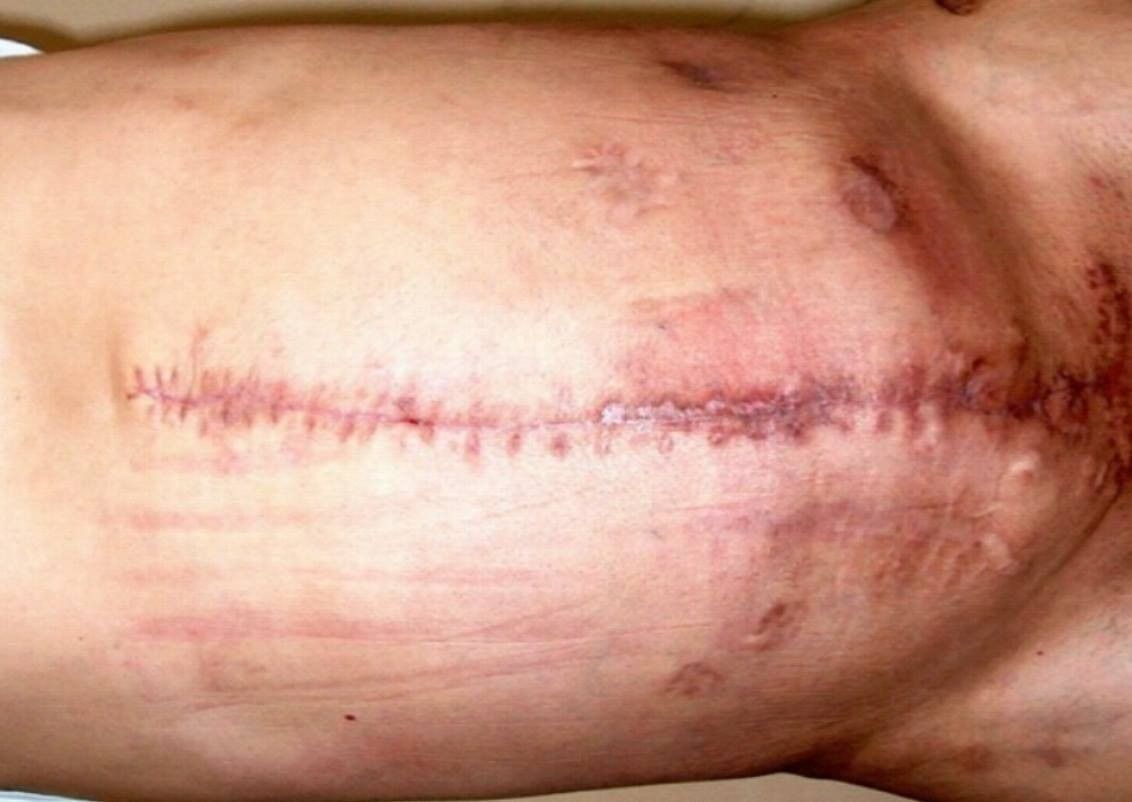 wound of a traditional open surgery: large would, extensive blood loss and extremely painful
Dr Hou explains that the Da Vinci robot represents a new era for minimally invasive surgery. However, with a surgery requiring removal of a large specimen, an eight to twelve centimeter wound is still inevitable. This defeats the purpose of using a minimally invasive method. The human vagina is made of extremely flexible tissue, with high tolerance for pain. Therefore by removing the tumor from the vagina, not only can we eliminate a large wound in the abdomen, we can vastly decrease pain, and thus results in a speedy recovery. A patient is usually discharged on the second or third post operative day, and can return to daily activities almost immediately after discharge.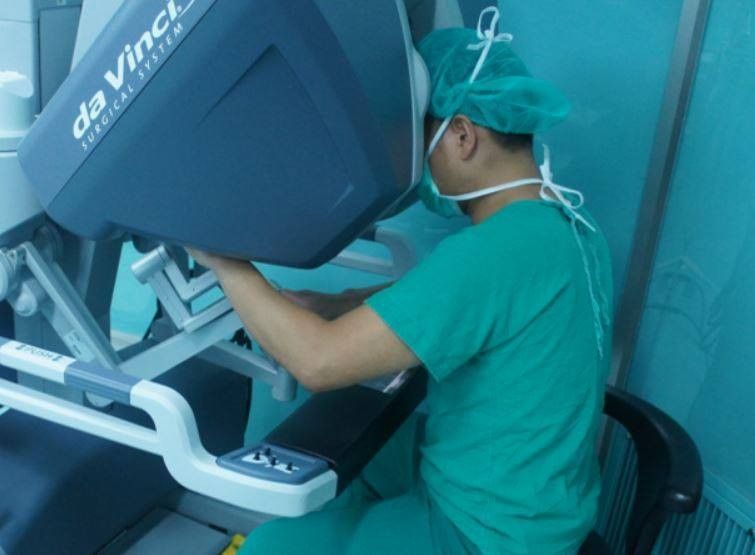 Surgeon operating the console of the Da Vinci surgical system
"Few medical centers around the world have already reported successful cases of specimen retrieval from the vagina," explains Dr Hsuan SU, President of Taiwan association of of integrative medical technology, and Assistant Professor of Obstetrics and Gynecology at Chang Gung Memorial Hospital in Linkou.
Dr Su, a specialist in Gynecological endoscopic surgery published the first case of "Scarless hysterectomy" in 2012. The surgery involves removal of the uterus, traditionally done through the abdomen. Dr Su was the first to perform the whole surgery through the vagina with the help of endoscopy. This way, the abdomen is free of surgical scars.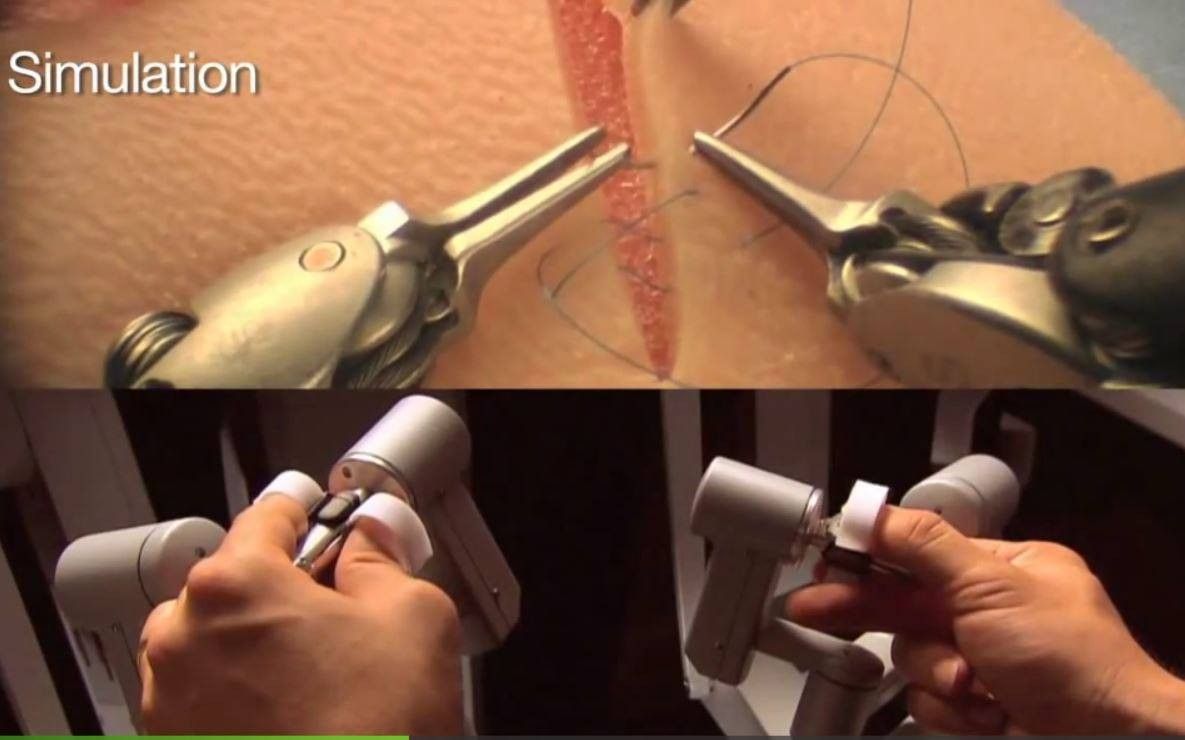 3D image from the surgical console
Dr Hou states that not all patients are candidates for this type of surgery. Women who desire further child birth, have recurrent vaginal infections, have a history of pelvic inflammatory disease or abdominal infections are not suitable. Da Vinci robotic arms, although formidable, is not "God's hands", and careful patient selection is required for optimal outcomes, and thorough communication between the doctor and patient prior to surgery is essential.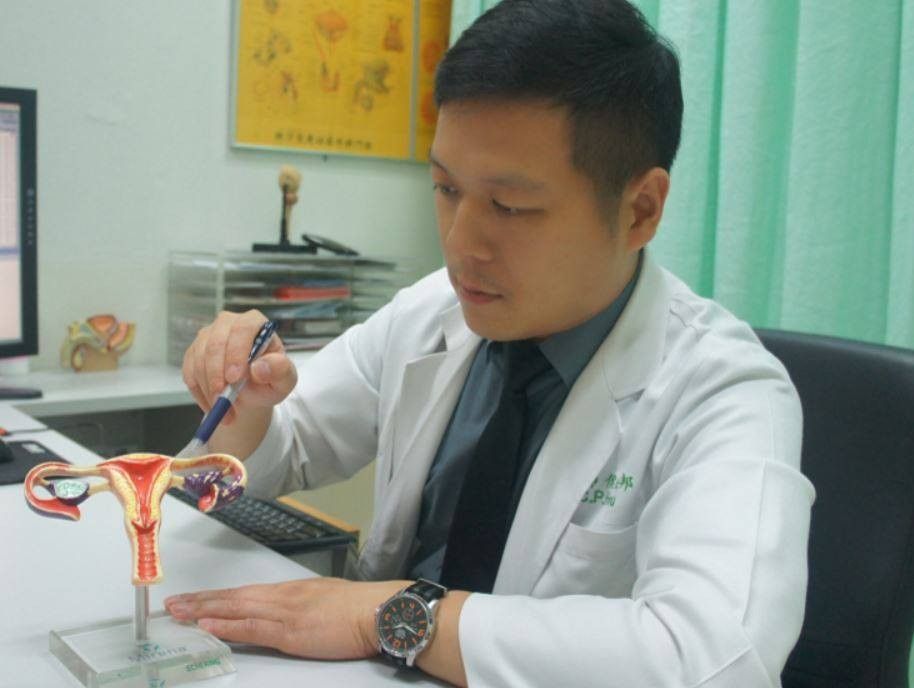 The vagina is extremely stretchable, with a high tolerance for pain. Removal of tumor from the vagina can decrease pain, fasten recovery, and eliminate a visible wound.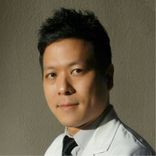 解決您的疑問
找不到您的問題嗎?來問吧!問8醫療專家提供您LINE免費健康諮詢